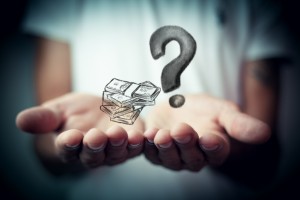 You never know when you might need money fast.
But when you find yourself in a tight spot, it's good to know what your options are.
Usually when people need quick money, they can choose between installment loans and payday loans.
At Midwest Finance, we offer installment loans exclusively.
While this type of loan is considered a safer and overall better option, many people want more information before they are ready to take out a personal loan.
Below are some of the most common questions we get asked.
1. Is it safe?
Digging yourself out of a financial hole can be tricky.
High interest rates, hidden fees, and a general lack of transparency among lenders are pitfalls that can set you back even further than before. So it's no surprise that so many people want to know if installment loans are really safe when they are seeking a loan.
Midwest Finance offers loans with built-in safeguards, like credit checks and competitive interest rates.
Your monthly payment will never change, so you'll always know exactly how much money is due.
Our expert financial advisors are ready to help you get the money you need as quickly and as safely as possible.
2. What kind of interest rate can I expect?
Interest rates on personal loans vary greatly depending on your credit history and how long your loan term is.
Our advisors will run a credit check and determine what rate you qualify for.
From there, you can adjust the monthly payment and the loan term to make your repayment plan more manageable.
3. When will I receive the money?
One of the perks of an installment loan is how quickly your money becomes available.
While it often takes up to 5 days to get approved for a personal loan, at Midwest Finance, we can put money in your hands within 24 hours.
4. How much time will I have to repay the loan?
The amount of time you have to repay your installment loan depends on how much you borrow.
You can choose a payment plan that lasts anywhere from a few months to a year or more.
Usually long loan terms have lower monthly payments but can accrue more interest over time. However, at Midwest, we offer a flat monthly payment that doesn't change.
Finding a loan with a repayment plan that works for your budget will put you that much closer to financial independence.
At Midwest Finance, we're happy to put you on that path as quickly as possible. Contact us.