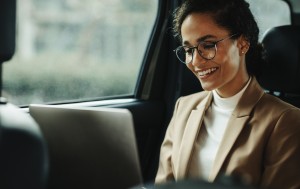 So you had a financial emergency come up earlier this year. Now you're finally at the end of that challenging season, and you want to move forward.
If you're trying to figure out how to pay off your installment loan early, this article will give you 4 very simple and practical tips to do so.
But first, you should find out if paying off an installment loan early is a good idea. There are some circumstances where it's actually better to just make regular monthly payments, rather than speeding up the process.
Here are 4 tips on how to pay off an installment loan early:
1. Set A Due Date
One of the most important things necessary to accomplishing any goal is to set a due date. That is especially true with financial goals such as paying off a loan early.
Create a plan for an early payoff by reverse engineering the plan:
Start with the date you want your loan paid in full.
Then determine the number of months between now and then.
Finally, divide the number of months by the amount you owe to figure out how much you need to pay on your loan.
So let's say you applied for a 12-month installment loan in January but want to pay it off by July 1st instead of December. That means you have 6 months to pay your loan in full.
If you currently pay $200 per month to get it paid in 12 months, you will need to double your monthly payments to get it paid off by the beginning of July.
2. Round Up Your Payments
Doubling monthly payments is not feasible for most of us. So an easy way to pay more toward your bill without breaking the bank is to round up.
So let's say you pay $250 per month for a year on your loan. If you round up to $300 per month, you could pay off your installment loan two months early. And even if you can only round up to $275, you'll still pay off your loan one month early.
3. Choose a short period to work overtime or earn extra money
The idea of working overtime every week just to pay off a loan can feel daunting.
The most feasible way to do it without becoming overwhelmed is to set a time period for how long you will work overtime (say, 10 hours per week for 2 months).
This clearly defined time period gives you a clear deadline that you can look forward to. It's a constant reminder that you won't be doing this for long.
4. Use Your Tax Refund Or Other Extra Income
Instead of going on a shopping spree as soon as you get your tax refund, consider using your refund to pay off your installment loan. Many people get enough back in their tax refund to pay off a small loan and still have money left over.
You can also use work bonuses, side income, or money from a raise to pay off your loan early.
But don't forget to do this first!
As mentioned at the beginning of this article, it's important to make sure that paying off a loan early is a good idea.
One of the key factors in deciding whether or not to work on paying off a loan early is determining whether your lender will penalize you for it. Many lenders do. But not Midwest Finance.
At Midwest Finance, we refuse to penalize our customers for trying to improve their financial circumstances. If you're ever in a bind and need an installment loan fast, we can help. We offer great rates for all credit situations and do not charge prepayment penalties.