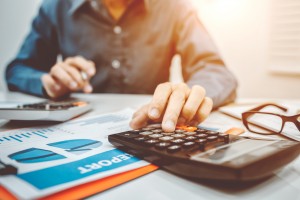 Those with poor credit might think installment loans aren't an option for them. However, installment loans are perfect for those who are in need of cash for unplanned expenses or emergencies. Even with bad credit, an installment loan can be a suitable option.
Installment loans can benefit anyone. But they especially help if you have bad credit because they allow you to make regular payments and pay off your balance over a longer period of time. Installment loans also usually come with much larger loan amounts than a standard payday loan. Here's what you should know about getting an installment loan if you have poor credit:
What Are Installment Loans?
Installment loans provide you with money you need and detailed terms for repayment. You can pay your loan back over a period of time instead of in one lump sum payment. The cost of the installment loan will depend on your needs, credit history, and the lender.
1) Lower Periodic Payments
The payments on installment loans can be much more affordable than payday loans. They provide you with a longer loan payback period which means lower periodic payments. In some cases, lenders will allow you to pay back an installment loan as quickly as you'd like without penalty. You can repay your loan early or maintain the regular payment schedule if you have the money.
2) Fast Processing Time
Installment loans give you quick access to the financial help you need without the burden of paying it all back on your next payday. The online application process for installment loans is very straightforward, meaning you can cover your important expenses in a timely manner.
3) Manageable Monthly Payments
Payments are more predictable with an installment loan. Monthly payments can be stretched out to suit your needs, making your payments more manageable. Each month you'll owe the same amount, which can help with budgeting. Since the loans are made using a set term, you'll know exactly when you'll be done paying them off. Installment loans usually have longer payment terms and lower APRs making individual payment amounts smaller and more manageable.
4) Helps Rebuild Credit
Installment loans are actually good for those with bad credit. Unlike payday loans, there's no final balloon payment that can cause financial hardship. You can rebuild your credit by paying on time and improving your payment history over time.
Loan Options for Bad Credit
At Midwest Finance, we understand what it's like to have a bad season. Installment loans are a suitable option for you if you're looking for predictable monthly payments, a speedy transfer, and lower periodic payments.
Contact Midwest Finance for a fair interest rate and doable monthly payment for your financial needs.